38, 38-01, 40, 40-01,
Jalan Gaya 28,
Taman Gaya,
81800 Ulu Tiram,
J
ohor, Malaysia.
Tel: +607- 861 8989
Fax: +607- 861 3189
Office Hour:
Mon - Fri (10.30am-8.00pm)
Sat - Sun (11.00am-9.00pm)
Wed Closed.
Branch
61-63-65, Jalan setia 7/18,
Taman Setia indah,
81100 Johor Bahru,
Johor, Malaysia.
Tel:
+607-359 6989
Monkey
Dining Set --- chair ---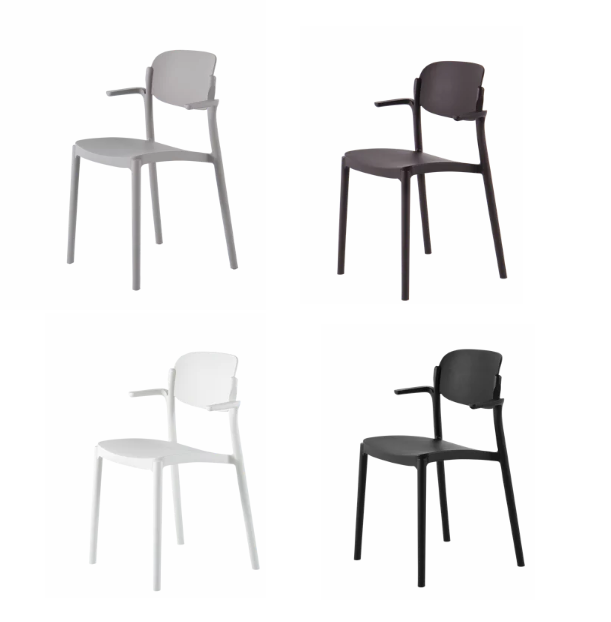 product description
Size: 53cm x 47.5cm x 78cm/ S.H.45cm
Net weight: 3.6 kg
Material: Polypropylene environmental protection material (P.P.)
Color: dark brown / gray / milky white / black
concept of design
The spirit of the day begins with a whole table of rich meals. From the point of view of diet, through the relationship between people and diet, it extends to the table of the table and the chair of the passenger. The exquisite and economical size is infinitely possible in a limited space. It is suitable for all types of dining places, and its minimalist shape is also a good home mix. The characteristics of the hanging table make the cleaning of the floor more rapid and convenient; the short armrest that is turned over is taken from the steam-curved wood process, and the unique processing method of the wooden material is presented by plastic technology, which is integrally formed and stackable, without the trouble of assembly. The color of the Earth series is more integrated into everyday life.
The concept of bionic natural design, with the action of monkey climbing as a look and feel, design a dining chair that can be hung on the table, just like a monkey climbing on a branch. The characteristics of the hanging table make it easier to clean at home. The sweeping robot can also quickly clean the area under the table. It is no longer blocked by the obstacles of the chair. It is called the savior of the sweeping robot!