38, 38-01, 40, 40-01,
Jalan Gaya 28,
Taman Gaya,
81800 Ulu Tiram,
J
ohor, Malaysia.
Tel: +607- 861 8989
Fax: +607- 861 3189
Office Hour:
Mon - Fri (10.30am-8.00pm)
Sat - Sun (11.00am-9.00pm)
Wed Closed.
Branch
61-63-65, Jalan setia 7/18,
Taman Setia indah,
81100 Johor Bahru,
Johor, Malaysia.
Tel:
+607-359 6989
ÌÙ¼yÐÝéfÒÎ
Dining Set --- chair ---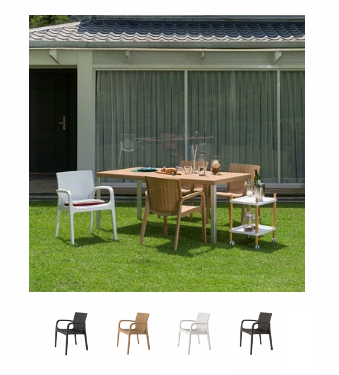 product description
Size: 57cm x 60cm x 80cm / S.H.45cm
Net weight: 4.2 kg
Material: Polypropylene environmental protection material (P.P.)
Color: Dark Brown / Gray / Brown / White / Pearl Black / Bronze Gold
concept of design
Koppla is a Swedish-style relaxing, comfortable and stable rattan armchair. Sitting on this chair to rest, feel comfortable and quiet, release emotional stress and regain strength.
The gap design is breathable, and sedentary is not stuffy. It is made of P.P. green plastic and is resistant to UV. The outdoor space can also be used. It can withstand the sun and rain.
The product has been tested by commercial fatigue test, the weight resistance is 120Kg and it is not deformed. The quality is guaranteed.